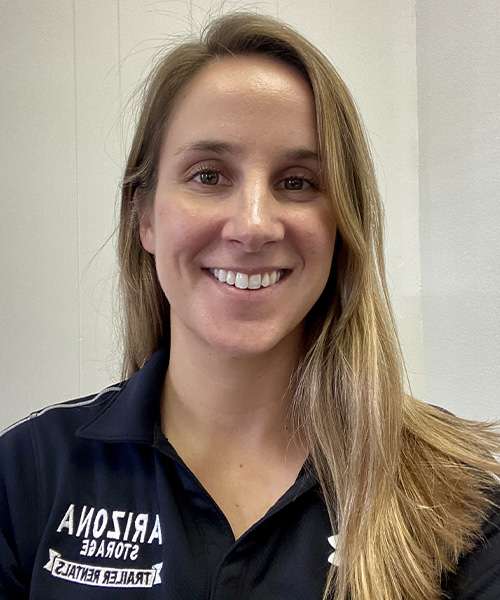 Rosie Youngstrom has been with American Trailer Rental Group for about a year, and is the General Manager of our Arizona Trailer Rentals locations in Phoenix and Tucson.
ATRG is proud that our General Managers across the country take ownership and autonomy over their work, and it's just one of the reasons we've succeeded in various markets. "My favorite thing about working for ATRG is that we can make decisions that are best for our specific locations and markets," she stated, "The flexibility to customize our products and services for our customers is what makes ATRG different from other trailer companies."
Once you walk in the door at an ATRG office, you're family. We're there to help you get the job done right with our quality inventory and cost-efficient rental options. Rosie says her team at AZ Trailer Rentals is the best in the business: "My team's biggest strength is the level of customer service that we provide our customers. We'll do everything we can to help you find what's right for your business."
Rosie loves that our one-on-one customer service and flexibility in rental options for customers allows us to keep a small-town feel, while still having the resources to accommodate even your largest business needs. "ATRG's biggest strength is having the sophistication of a large company while keeping the small business feel for our customers," she told us.
Contact Us
If you are in need of logistics solutions in the Arizona market, visit Rosie and her team at any one of our locations! In Phoenix, we are located at 6850 West Buckeye Road or you can contact us by phone at (623) 247-1912. For customers located in Tucson, our office is located at 4415 South Contractors Way or by phone at (520) 628-1009. Visit our website to request a quote online.
For American Trailer Rental Group locations throughout the United States and Canada, visit our website at americantrg.com.
Have questions? Email us at info@azstoragerental.com.