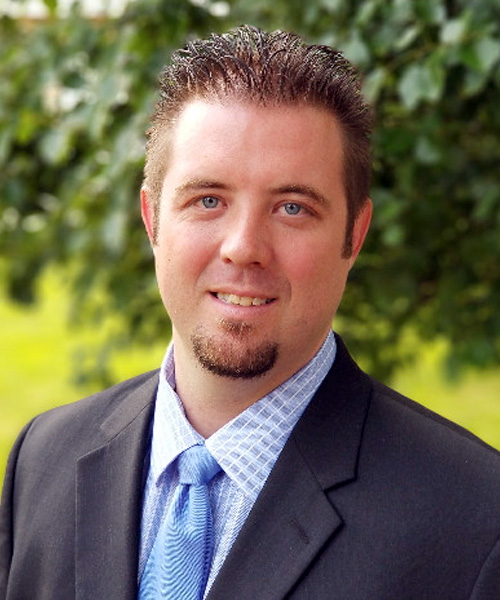 Brian Cain is the General Manager of our Meisler Trailer Rentals' Evansville, Indiana location and has been with American Trailer Rental Group (ATRG) for two years. His biggest accomplishment on the job is reaching 100% utilization in Evansville. "We set all new highs and reached them. It showed me it is possible. This gives me and the team more drive to keep pushing forward," he told us.
As he comes up on a milestone anniversary with the company, Brian is excited for what may come next in his career with ATRG: "My time with ATRG so far has been a great experience! ATRG's values shine constantly and the ability for us to do our job is rewarding. This is definitely a company that cares for the employees and makes the job realistic."
When asked about his favorite part about working for ATRG, he said, "My favorite thing about working for ATRG is the flexibility and ability to do what is needed to get the job done right. There is enough support and faith in leadership to know what the best decision is. We aren't held to strict, non-adaptable rules and policies."
Brian acknowledges that without his team's support, there wouldn't be success to celebrate. "The number one quality to our team is the way we come together to help each other out. This team has a heart of gold and will work hard to hit our goals."
When asked what his team's biggest strength was, Brian couldn't help but stress the level of care his employees have for each other and the job: "My team's biggest strength is loyalty to each other and to our work. When there is an issue or if someone needs support, this team comes together like nobody I have ever seen."
"ATRG's biggest strength is the ease of doing business and the compassion for the employees. For the employees, we strive to take care of them and work with their lives. On the customer and vendor side, we can accommodate any situation to find what is right for your business," Brian told us.
Brian wants his customers to know that above all, they mean the most to him and the team in Evansville. "I would want our customers to know that their experience is our first priority. Sometimes I don't think it gets communicated enough," he stated.
Contact Us
If you are in need of logistics solutions in the Evansville market, visit General Manager Brian Cain and his team at our Meisler Trailer Rentals location at 5900 Old Boonville Highway or call us at (812) 425-5741. If you have business throughout the Kentuckiana area or into Tennessee and Missouri, check out our full list of Meisler Trailer Rentals locations. Visit our website to request a quote online.
For American Trailer Rental Group locations throughout the United States and Canada, visit our website at americantrg.com.
Have questions? Email us at info@meisleronline.com.